Mortgages

Let Summit Ridge Credit Union help secure the future of your home.
Mortgages designed just for you.
Your House. Your Loan. We know mortgages – like houses – are not one-size-fits-all. That's why we offer a variety of loan programs along with personalized service to find a loan that best fits your needs. We're always making sure to keep you at the center of the process.
When you're ready to take the step into home ownership, we would love to walk alongside you in your journey. Our mortgage loan officers are here to help you – from pre-approval to closing. Let's chat!
Visit our mortgage site to learn more or begin your application:
In order to submit an application, applicants must create a secure account with name, phone number, email address, username and password.
Once the secure account is created, applicants will receive a consent email before starting the application process.
Use the Mortgage Toolbox to calculate rates and payments.
You will also find a Home Buyer Guide on that same page with helpful information about the mortgage process.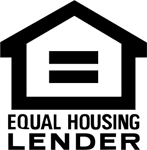 *"We partner with Servion, Inc. NMLS #1037."*
Please contact us with any questions!